Bio
Dr. Boz — Doctor of Internal Medicine, Author, Mother, Wife, Teacher, & Story-teller
Annette Bosworth was born into a farming family in rural South Dakota, inheriting hard work and the expectations that all things are teachable. Throughout her medical training and career, she applied her inheritance to teach patients through storytelling and practical application of medical jargon.
Dr. Bosworth has worked as an Assistant Professor and Medical Doctor in Internal Medicine, helping students and patients combat chronic diseases such as obesity, diabetes, depression, addiction, and autoimmune problems. Through the DOD Counter-terrorism, she teaches how to optimize brains & bodies with applicable neuroscience.
Her debut book, ANYWAY YOU CAN, told the story of what happened when her 71-year-old mother, dying of cancer, asked that very question. Her story of courage, faith, and tenacity sold over 100,000 copies and inspired many to improve their health through ketogenic nutrition.
In the book ketoCONTINUUM, Dr. Bosworth uses David's story to capture your curiosity and teach you how to stay consistently keto. David was obese, depressed, and headed for a heart attack. Keto chemistry pumped life back into his brain, relationships, and business.
Her favorite way to teach is through storytelling. Meaningful stories throughout time have one thing in common: They're about change, change brought on via conflict, whether internal or external. A protagonist has a goal and encounters an obstacle. How the protagonist deals with this antagonistic force sparks the conflict that reveals who they are and, most of all, ushers in change.
Dr. Bosworth, tell us a story.
Dr. Boz has taught at the University Of Utah & University of South Dakota Schools Of Medicine. She has been featured on CNN, Time, US News & World Report, Fox News, & more.
Fat Can Save Your Life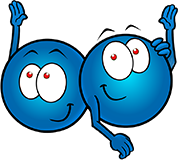 Download The Free E-Book
Click Here