Fat Can Save Your Life
#AnywayYouCan #teachablemoment #fastinganywayyoucan
Hi,
I'm Dr. Boz.
As an internal medicine physician, I spent the better part of 20 years instructing patients to lower their fat intake and increase foods filled with fiber. You know the drill; eat low fat, avoid saturated fats, include heart healthy grains, exercise to lose or maintain weight.
You've probably heard the same advice. I kept telling patients that and followed that rule myself even though it didn't work.
All of that came to a screeching halt in 2015.
A patient pulled on my most vulnerable heartstring: "Doc, will you teach me why the doctor at MD Anderson Cancer Center asked my mom to produce ketones before radiating her brain tumor?"
That made me sit up and take notice.
A leading cancer authority prescribed one of their patients to switch her fuel from glucose to ketones. That's odd. Why would they recommend that?
I needed to know.
My life stopped as I consumed everything I could find on the ketogenic diet and the effects of ketones on our body and brain.
Just as I mastered the science behind the ketogenic diet, my mom was handed a worsening cancer report and her 3rd round of chemotherapy in 10 years.
I made an unconventional move. Bolstered by months of research and prayer I whispered, "Mom, let me show you what I would do. Give me 6 weeks."
I asked my mother to literally place her life in my hands.
This personal battle supercharged my need to educate. One simplified lesson at a time, I taught my mom this advanced science. More importantly, I walked this journey alongside her.
After 6 weeks of fueling her body with ketones instead of glucose, Grandma Rose returned to her doctor.
Her cancer numbers had fallen by 30% … without chemotherapy.
"My daughter explained that shifting my blood chemistry to ketosis would stress my cancer cells, yet strengthen my immune system and brain," Grandma Rose said.
My husband encouraged me to take the notes I kept on Grandma Rose and turn it into a book.
Anyway You Can was born from these notes with an incredible amount of love and gratefulness. Educating others on the power of ketones has become a cornerstone in my life.
I encourage my patients to embrace #ketonesforlife #AnywayYouCan. Reap the benefits of a life filled with improved health, mood, and vitality.
On BozMD.com I've posted lots of information to get you started on your new, vibrant, fat fueled life. The greatest teaching tool is the book, ANYWAY YOU CAN. But the
If you're more advanced there's information about incorporating fasting into your ketogenic lifestyle. Topic-specific articles are also available, always for free.
Check back often because I am busy every day making new content or updating the published content.
Download the FREE ebook I wrote for you; "Fat Can Save Your Life: 50 Keto Fat Facts."
Sometimes reading a book overwhelms a foggy brain. If that's you, start with the audiobook. I posted the images from the book on this website so you can refer to them as you listen.
Many revisit the information from the book on my YouTube channel. I've taken the lessons from the book and turned them into easily digestible pockets of information. Check out the number of people that have subscribed! They tune in for my live posts and lessons.
I would love to get your feedback. Tell me what you'd like to learn more about. With your help, we can turn this blog into one of the best resources for following a ketogenic lifestyle.
"My favorite patient was dying from cancer. What would you do?" – Fight it Anyway You Can, #1 Best Seller
Six months.
That's the time Grandma Rose Bosworth was anticipated to live if she chose to forego treatment for lymphocytic leukemia. Two years later, her story of skipping chemotherapy and a few meals became the best seller on Amazon's inspirational books list in just that: six months.
In "Anyway You Can," Annette Bosworth, M.D., chronicles the journey of her mother, "Grandma Rose," with the ketogenic diet in overcoming cancer.
In 2016, Grandma Rose told her daughter that, if her doctor prescribed a third round of chemotherapy, she would decline.
"Every dose sucked a little more life out of me," she said. "I felt dead if I took the chemo, and I was going to die if I didn't–I was trapped."
When the order came for the third round, her daughter, who had practiced internal medicine for 20 years, whispered, "Mom, let me show you what I would do. Give me six weeks."
After months of research and prayer, "Dr. Boz" threw conventional medicine to the side and recommended her mother try a ketogenic diet.
"Keto" has swept the nation in the last year, as a tool for both weight and health improvement. By consuming a diet loaded with fat, sprinkled with protein and nearly absent of carbohydrates, patients trick their bodies into ketosis, causing them to burn fat for energy, rather than carbs.
"My daughter explained that shifting my blood chemistry to ketosis would stress my cancer cells, yet strengthen my immune system and brain," Grandma Rose said.
After six weeks of ketosis, Dr. Bosworth and her mother returned to the cancer doctor, to learn that her cancer numbers had fallen by 30 percent … without chemotherapy.
ANYWAY YOU CAN
In her debut publication, "Anyway You Can," Dr. Annette Bosworth, M.D., chronicles her mother's journey to overcome a bleak cancer diagnosis without the harsh side effects of chemotherapy. The 365-page book inspires patients around the globe to take control of their health. Since its release in February 2018, the book has reached Amazon Top Seller status both in print and audiobook form on Amazon and led more than 50,000 subscribers to her YouTube channel, Dr. Boz.
"Dr. Boz" is a Sioux Falls-based internal medicine physician with 20 years of experience helping patients overcome long-term, chronic conditions through lifestyle adjustment, preventive medicine, and other therapeutic paths.
In addition to medicine and her newfound writing and video ventures, Dr. Boz empowers audiences at town halls, jails, churches and universities through her powerful medical testimony. In seminars, radio shows, and lectures, she encourages those faced with tough odds to "fight it Anyway You Can."
Fat Can Save Your Life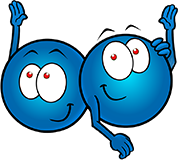 Download The Free E-Book
Click Here