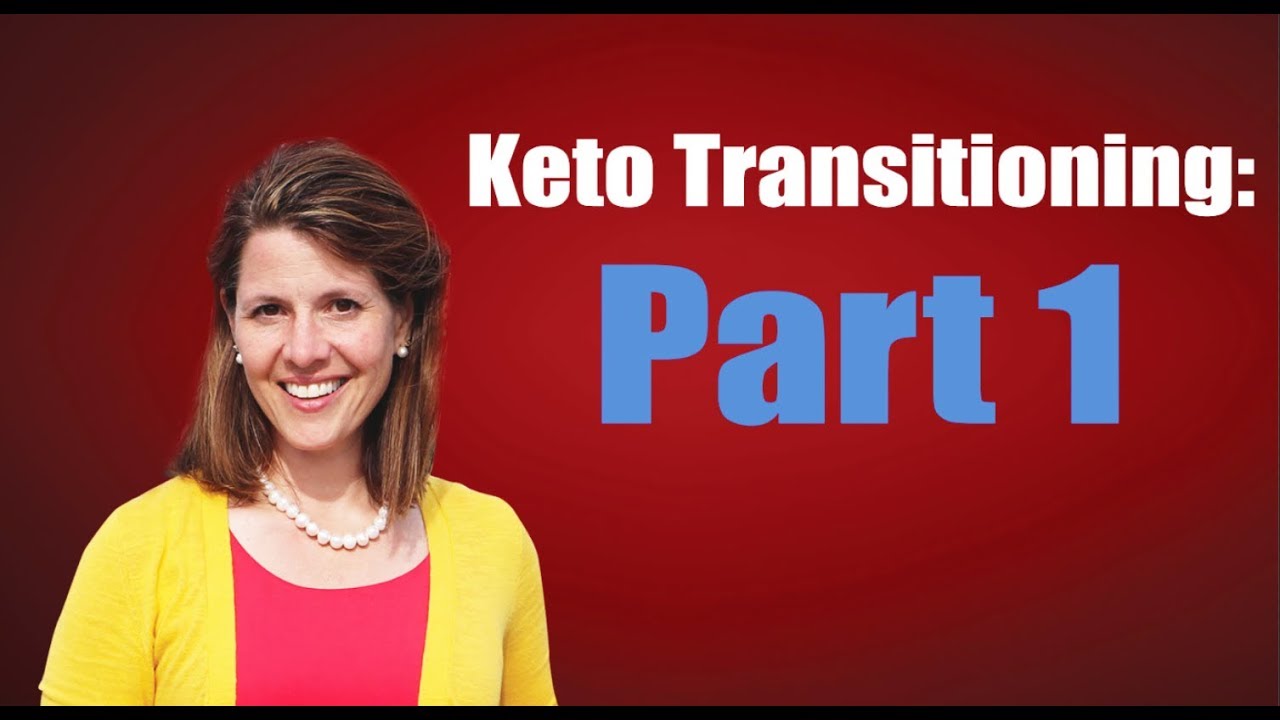 How to Transition Through Every Ketosis Phase: Part 1
Adapting your body to burn fat instead of carbs involves five specific phases. Each Ketosis phase happens in a predictable order that has been researched and studied. Scientists documented the body's transitions by entering patients into a fasting study. They fasted for forty days. Each phase marks changes in your blood chemistry and occurs at specific, scientifically predictable times. With hopes of not overwhelming you, I will take three blogs to cover all five phases. Each phase teaches how much of your body is using ketones versus glucose. Take note specifically of what fuels the brain in each phase. This post gets us through phases one and two.
Ketosis Phase 1: Use Up The Sugar In Blood
BURN THROUGH THE SUGAR IN YOUR BLOOD
TIME REQUIRED: 4 HOURS
STATUS: Your fuel is 100% glucose during phase one. The glucose you burn comes from the carbs you just ate or drank. NOT ONE section of your body runs off ketones.
BRAIN: Powered only by glucose.
Entering Phase 1 is the easiest part of getting into ketosis. You do this every night when you go to sleep. You simply use up the sugar that's currently in your bloodstream. Every time you eat more than a spoonful of sugar or a handful of carbs you reset your system back to the beginning of Phase 1.
Phase 1 begins by processing the glucose that's already in your blood. This glucose came from the food you ate over the last 4 hours. Phase 1 is short. It ends after 4 hours unless you reset things by eating more carbs. Then it starts over. Don't do that.
Go to bed two hours after your last carbohydrate. Before you wake up, you are through Phase 1.
Congratulations.
Ketosis Phase 2  Burn Sugar Stored In Liver
YOUR LIVER MAKES GLUCOSE BY EMPTYING ITS STORED SUGAR
TIME: 12+ HOURS
STATUS: Your fuel is still 100% glucose, but now your carb fuel is coming from your stored sugar called glycogen.
BRAIN: Powered only by glucose.
You burned up those circulating sugars in your bloodstream. With no more food coming into the body through your mouth, your system will use your stored sugar. This stored sugar is called glycogen, and you keep it in your liver cells. Phase 2 fuels your body using this stored energy.
How Long Will Your Storage of Glycogen Last? Good Question.
The answer depends on a couple of things: the size of your liver and the level of energy usage in Phase 2. Sleeping during this phase takes less fuel than running for 45 minutes. Fighting cancer or infection requires more fuel than living without those issues. Mending a broken bone or repairing from surgery requires more energy than sitting at your desk writing a blog.
In addition, how large is your storage tank? Asked another way: How big is your liver? I bet you've never thought about that. Its size depends on how much stress you've put on your life in recent years. Your liver constantly grows new cells to meet your body's needs.
If you drink excessive alcohol for twenty years, you will make additional liver cells to keep up with your drinking. Similarly, if you eat lots of extra carbohydrates for two decades, your liver will expand to store your extra sugar.
From my experience, patients with the largest livers are not alcoholics. Instead, the biggest livers belong to my patients addicted to carbs. If they are not already diabetics, they will be. They have overstuffed their livers with the age-old habit of constantly eating carbohydrates. They don't allow enough time to empty stored sugars before eating more.
Long before diabetics are diagnosed as such, their livers strain from the pressure of the carbs they eat. They make more and more liver cells to keep up with the carbohydrate onslaught. If they cannot make extra liver cells as fast as they overeat, sugar remains in their bloodstream longer than normal. Insulin works overtime whipping the glucose into the mitochondria's furnaces or into storage. The danger signal of insulin rings constantly. They keep eating and therefore more sugars enter the bloodstream before the abundant pine needle-like fuel gets burned or stored. The screaming alarm signal of insulin becomes a constant noise. This hormone's danger signal becomes less and less effective as blood sugars steadily rise.
Diabetes is defined as a state of constantly elevated blood sugars. Diabetics never empty their storage. I do mean NEVER. Their liver cells are stuffed with glycogen. Their cells have no more room. In an attempt to store their extra sugar, they grow additional liver cells.
Did you empty your liver last night? Let's check. After 12 hours with only water, prick your finger and check your fasting blood sugar.
Don't roll your eyes. You must know someone who has diabetes and checks their blood sugar. Borrow their glucose monitor for one day. No, they won't die if they don't check their sugars for a day.
If you burned through all your glycogen and emptied your storage [emptied your liver] your fasting sugars will fall between 55-80 mg/dL. That's a surefire sign you have a normal sized liver. If your liver has been stretched and stuffed with too many extra carbs in recent years, you won't burn through all the storage in 12 hours. It might take you 20 hours to burn all those pine needles. Some severely overweight patients take a week. If your blood sugar is greater than 120 mg/dL at 12 hours of fasting, you have DIABETES. No joke! That's the rule of how to diagnose a diabetic.
Ideally, your liver should deplete all stored sugar before you eat another bite of food, especially foods filled with carbs. By the end of Phase 2, your body has burned all of your fast-burning fuel.
If you want to learn more about the ketogenic diet, check out the book ANYWAY YOU CAN on Amazon or Audible by Annette Bosworth, MD.