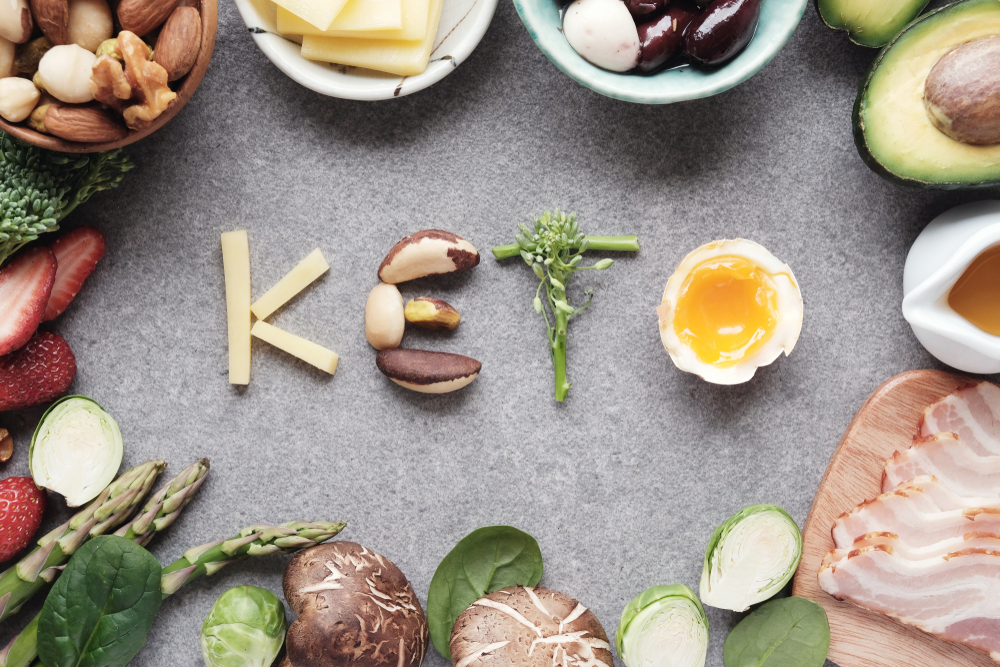 Keto Beginner Grocery List
After my patients clean out their cupboards, I insist they PAUSE. Yes.
PAUSE for 48 hours before spending half of a paycheck on filling your shelves with items you are not going to eat.
This list is what I would ask you to take with you to the grocery store after you paused. This beginner keto grocery list will help you establish key cornerstones in this diet
Keep a supply of the following: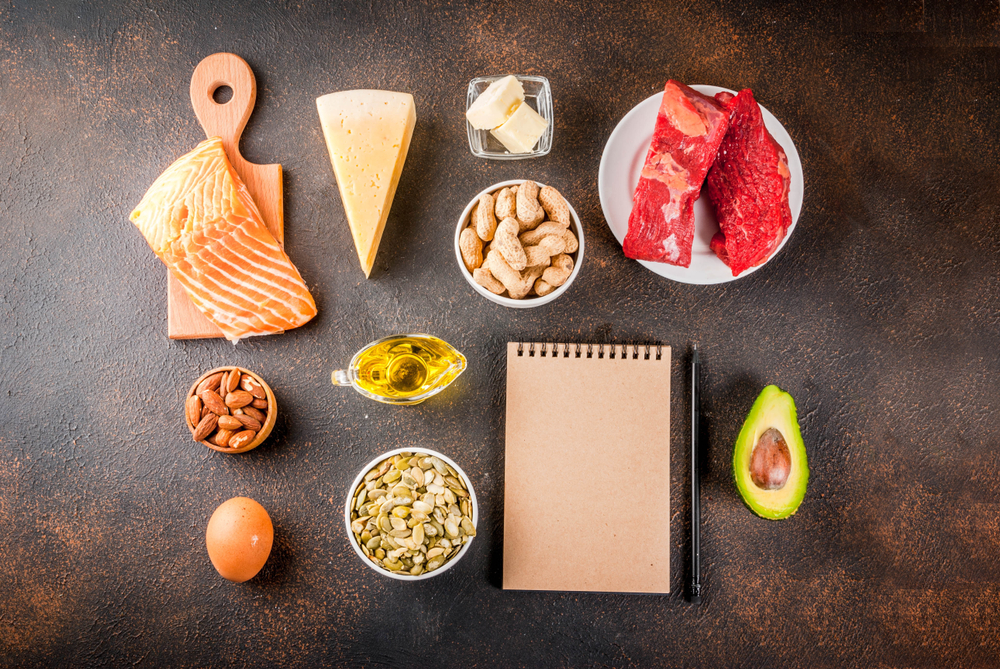 FROZEN FOODS:
Broccoli
Cauliflower
Peppers
Onions (dried is better than frozen)
Okra
Spinach
Kale
Frozen blackberries (This is the only fruit on the list.)
FRESH FOODS
A whole head of cabbage
Biggest bag of spinach available
Avocados
When first going keto, frozen vegetables kept me on the keto wagon many times. They helped me avoid cheating when I did not have time to go to the grocery store or chop fresh vegetables.
As my palate changed, I found having a head of cabbage in the fridge was far more rewarding to eat than the frozen veggies. Cabbage did not spoil in the fridge and rewarded my craving for a fresh taste. Alternatively, sliced cabbage with melted butter and garlic placed under the broiler made for a fast, tasty addition to meals.
Spinach did not top my list of favorite foods before eating keto. If spinach wasn't in a cheese dip, I didn't eat spinach. In the first month of going keto, I found myself staring at a menu wondering how to get through the meal without eating too much protein or accidentally ordering something with hidden carbs. When eating out, my entree came from the appetizer section in the form of high-fat spinach dips– trading celery for chips. This non-traditional solution became my default food. Slowly my tastebuds for spinach awoke. Since then, I've perfected a cream spinach recipe using the biggest bag of fresh spinach, cream cheese, sour cream, butter, and garlic. The leftovers taste great hot or cold.
Avocados and I have had a love-hate relationship. I love the taste of fresh, ripe avocado. I will salt and eat it right out of its skin. But in my neck of the woods, they are far too costly to open one up and only to find it was last week's good idea. Use this trick when you open an avocado and find it starting to spoil. Scoop the avocado out into a ziplock bag and place in the freezer. Frozen avocados added to heavy whipping cream or coconut cream are the foundation to dozens of frozen fat-bomb recipes. I have added peanut butter powder, some macadamia nuts, and a hint of stevia to the blender for the perfect keto fix.
I had several spices and herbs in my cupboard before I began keto, but they had been in those same spice shakers for a half dozen years… or longer. This shift in food fuel sent me recipe hunting for great-tasting keto friendly foods. My initial failure to produce ketones was in large part due to the hidden carbs in the food I had grown accustomed to: salad dressings, mayonnaise with added carbs, hot sauces hiding carbs, and even pickles tricked me into carbs.
Once I finally made a few ketones, I only trusted the foods I personally prepared in my kitchen. This list of flavors took my kitchen experiments to the next level.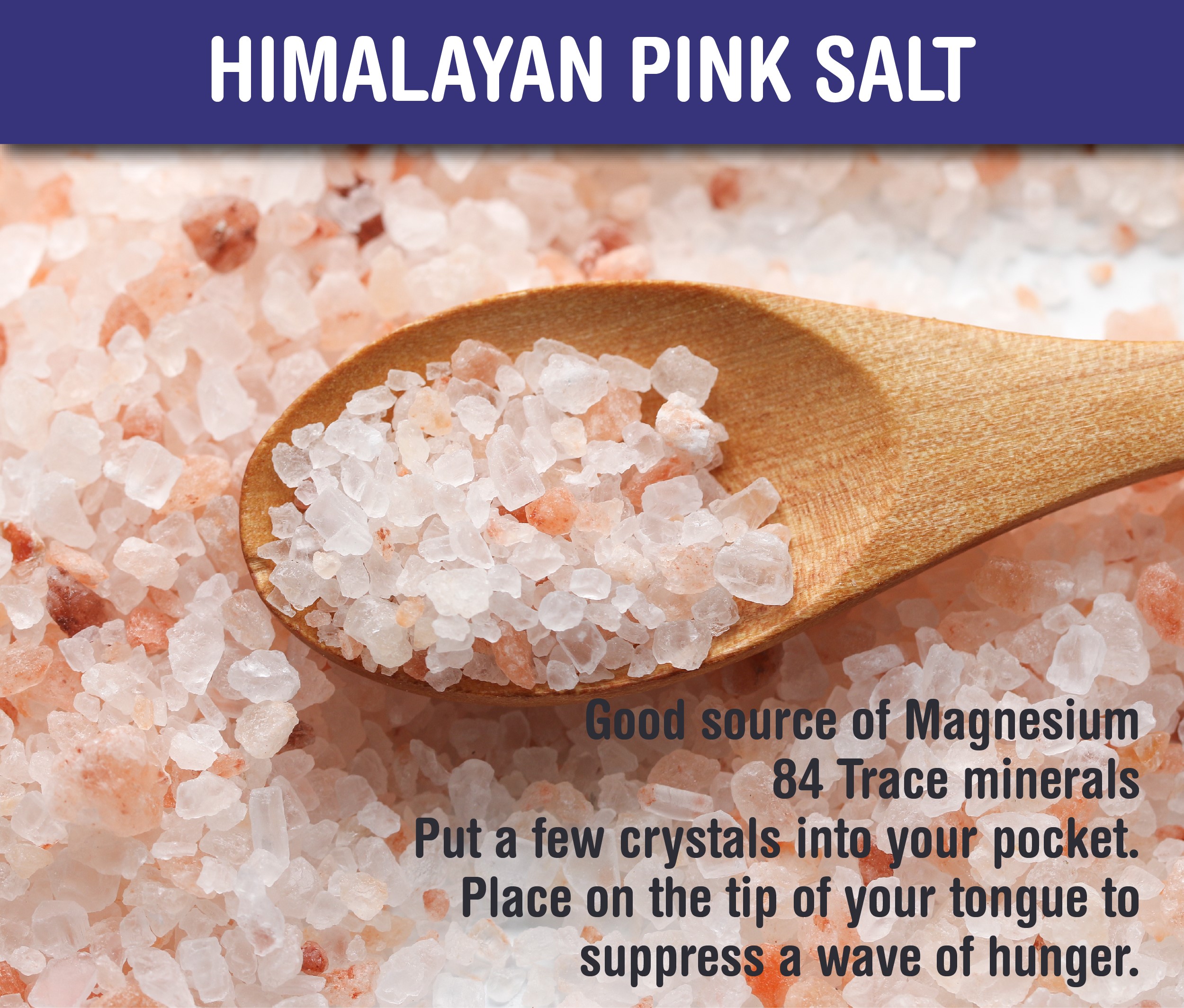 Rosemary
Ginger
Basil (Buy a potted plant of basil. The extreme taste difference between fresh basil and dried basil amazes my tongue every time.)
Oregano
Italian Seasoning
Cajun Seasoning
Black Pepper
Pink Salt
After two weeks of ketosis, and a few nights of leg cramps, I found every possible way to improve my magnesium. Salt baths corrected many of my symptoms. However, the addition of Himalayan Pink Salt to all my foods and a few crystals in my pocket lifted me over the threshold for good.
Every keto kitchen must have an abundance of eggs, real butter, and heavy whipping cream. Nearly every keto treats recipe includes these ingredients. Cans of Coconut Cream are a new normal for my pantry. In unexpected moments when my whipping cream carton runs empty, coconut cream is there to rescue my recipes. I store one can in the fridge to harden up the fat enough so I can pour off the coconut water. Fast, tasty and spoilage-resistant.
Lemon / Lime Juice
Cinnamon
Vanilla Extract
Cacao Powder (not cocoa powder)
Coconut Cream (3-4 cans)
Pili nuts
Macadamia Nuts
Chia Seeds
Almond Butter
Almonds
FAT FACTS
Fats and oils fall into three major groups: saturated, monounsaturated, and polyunsaturated.
Saturated fats (SFA) are solid at room temperature. Examples: lard, butter, and coconut oil. These fats are the most chemically stable and least inflammatory.
Monounsaturated fats (MUFA) include beef tallow, olive oil, avocado oil, macadamia oil, and hazelnut oil.
Polyunsaturated fats (PUFA) are the least stable of all fats. They are prone to rancidity and are easily affected by heat and light. PUFA come in two types: omega-6 and omega-3. Omega-6 fats tend to be more inflammatory. Somewhat less inflammatory are the ever popular omega-3 fats found in fish oil and fatty fish.
Choose your fat with your digestive system in mind. Saturated and monounsaturated fats such as butter, macadamia nuts, coconut oil, olive oil, avocado oil, and egg yolks are easier on your stomach.
Many people cannot handle eating large amounts of polyunsaturated fats. Omega-6 PUFA vegetable oils such as soybean, sunflower, safflower, corn, and canola oils are no longer found in my cupboards. Neither are many products containing these oils such as commercially processed mayonnaise and margarine.
When I coach patients on what type of fat to buy, I encourage them to find foods they like. I spend a great deal of time reassuring patients that the enemy does not lurk in saturated animal fats. Save the bacon fat to fry up your broccoli. YUM! When shopping, add these oils to your cart:
MCT Oil in Liquid or Powder form (Be sure it says C8:C10) Here is a brand that I like: (affiliate link)
Coconut Oil
Butter
Olive Oil
Salty treats are a MUST on this diet. Since transitioning to this diet, these items have become a keto staple in my cupboard.
Olives, you know you're keto when you've got olives in your purse (or pocket)! – (affiliate link) https://amzn.to/2ODCDLz
Muffuletta Olive Salad (in a jar). Never heard of this? Just buy it. When you get tired of plain eggs, add this. It makes all the difference. – (affiliate link) https://amzn.to/2HVcnMe
Dill Pickles (check labels for the no carbs.)
Sugar substitutes are not recommended long term.However, for the beginner, it certainly provides a bridge to use instead of sugar. Ketone success happens when these are removed from your life. I cut all sugar substitutes out of the drinks. Use these with caution in recipes as you reset your new normal for what degree of sweetness your food has:
Stevia
Truvia [Erythritol (a form of sugar alcohol) + Rebaudioside A (a sweet compound isolated from the stevia plant)]
The final part of my "newbie" grocery list is
Cream Cheese
Sour Cream
Heavy Whipping Cream
Mayonnaise from Avocado Oil
Sardines in Oil (Don't complain until you have tried them.)
Liverwurst (Don't freak out. Just try it. I mix equal 2 parts Liverwurst with 1 part Cream Cheese & roll balls in bacon bits. YUM!!)
Coffee
Tea
Mineral Water
If you want to learn more about the ketogenic diet, check out the book ANYWAY YOU CAN on Amazon or Audible by Annette Bosworth, MD.