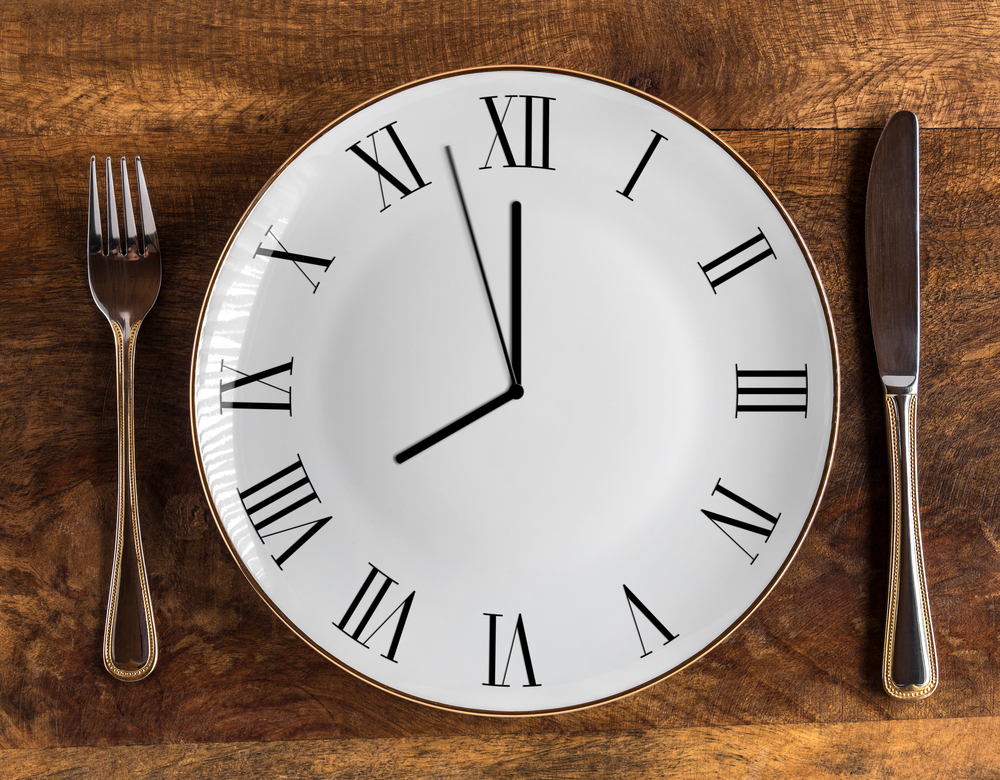 Ketogenic Diet and Intermittent Fasting
Ketogenic Diet and Intermittent Fasting: NOT A LOW-CALORIE DIET.
Please, do not confuse my support of intermittent fasting with support for starving.
Let me be clear: NO STARVING ALLOWED!
Reduced calorie diets are a no-no. Intermittent Fasting (IF) knocks the socks off of a Low Calorie or Reduced Calorie diet. Indeed, I would say they are the OPPOSITE of each other. Intermittent fasting shifts your chemistry in the opposite direction of the low-calorie diets.
A calorie-reduced diet would be more accurately called a torture diet. No matter its name, it triggers your chemistry to store fat. This low-calorie setting takes your food and squirrels it away into cells designated to save energy. If you want body chemistry that locks your energy efficiently into your fat cells, go on a reduced calorie diet. Every study regarding reduced calorie diets has proven this over and over again.
Notice that I have not mentioned carbohydrates or fat. When scouring through every reduced calorie diet, notice that the instructors of these diets select food with the fewest calories. Fats add the most calories per bite, therefore are chosen sparingly for these diets. When the dietician adds fat to the list of foods, suddenly their low-calorie diet is no longer low in calories.
Look at the diet comparison graph showing calories along the bottom and the carbohydrates along with the left side.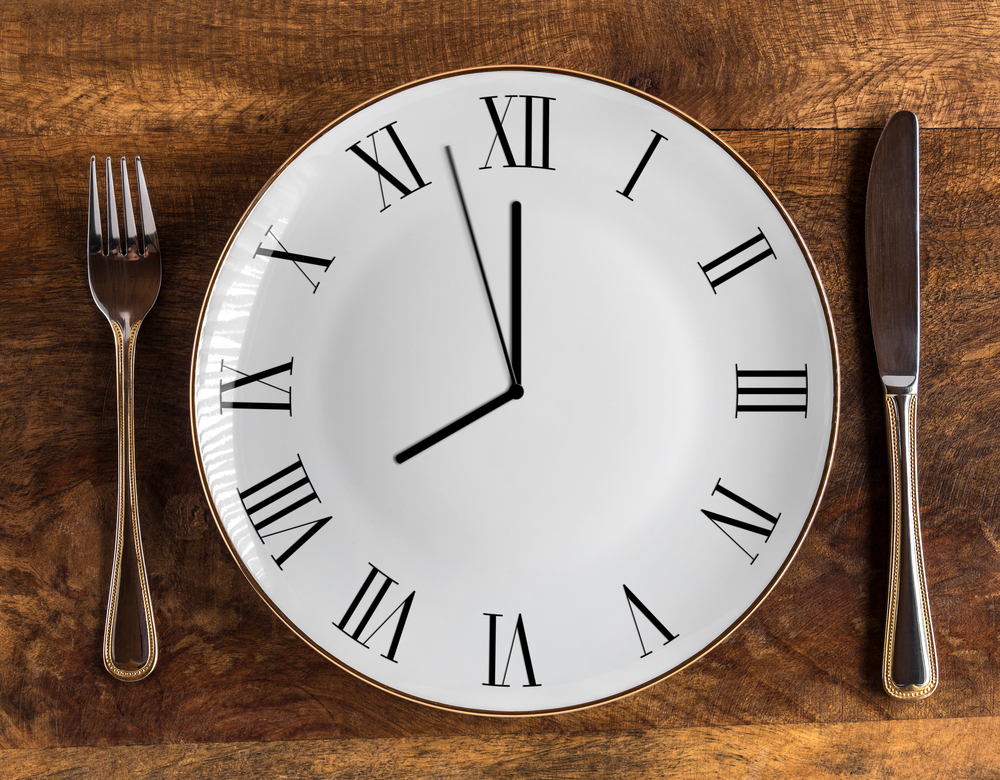 For example, one very low-calorie diet recommends a total daily intake of 800 kilocalories (kcal) in the form of liquids or protein bar supplements. The results? After several weeks, people on this diet might see significant weight loss. However, their bodies are in crisis.
Their system is stressed, and you can measure their stress hormones to prove it. They don't sleep well. They feel tired, crabby, and a countdown to the day they can start eating again. Sadly, their metabolism suffered the most damage. During the eight weeks of their diet ordeal, their body remains in the 'store all that you can find' mode. When they resume eating, watch out. BOOOM! The calories will be sucked into storage never to be re-released.
Why Does the Body React This Way to the Ketogenic Diet and Intermittent Fasting?
The body registered a trickle of incoming fuel and those limited resources transmitted a message that you are 'about to face starvation.' The key word is 'about.' Never do they enter a time of absent calories. Evolution has taught each of your cells that when food gets this scarce, they need to store calories away because there's a famine coming. People on starvation or reduced calorie diets are only a few hundred calories away from a biochemical state where their cells say the opposite message.
Take away those final calories, and the message changes to 'We are in a famine, release calories from storage. We need to survive by using all resources from within our body.'
By consuming low calories instead of zero calories, your body chemistry never entirely shifts to fasting mode. You miss out on the advantages of fasting.
A low-calorie diet gradually slows down your metabolism. Your body prepares for what is to come by conserving every possible calorie. Your cells' internal furnace also helps by reducing the energy burned in the mitochondria throughout the body. Translation: you're tired.
This 'pre-fasting' state sabotages even the most diligent people. In this biochemical state, you torture your body with a grumbling hunger, nervous irritability, as well as an unsettled feeling of impending stress. How does your body do this? In a word, it's your chemistry.
Low-calorie diets provide the ideal chemistry to keep fat inside your fat cells. The longer you stick to your torture-based-diet, the greater the damage to your metabolic motor. Put simply; you're caught in a race to the bottom!
Eventually, you will eat normally again. I've had patients stay on these low-calorie diets for months, even years and their metabolism plummeted to as little as 600 calories a day! At that level, it's so easy for them to gain weight. Every tiny bit of food they eat after the first 600 calories goes right into their fat storage. It stays there forever! Locked! The body compensates for all the lost time spent begging for more calories by storing anything extra. That chemical signal remains active for weeks after they start eating again. It's as if their body does not trust that the food will remain available. In my clinic, it takes 6-12 weeks to fix that broken metabolism.
To sum up, if you go on a calorie-reduced diet:
   Your metabolism slows down.
   You are hungry all the time.
   You reverse any weight loss process because you are fighting against your hormones.
Now you might ask…
"How the heck is a reduced calorie diet different from fasting?"
Strangely, the difference when measured by calorie intake is only a few hundred calories apart, but the divergent biochemical effects could not be more pronounced.
Fasting chemistry is an extension of ketogenic chemistry. Both fasting-based chemistry and ketosis-based chemistry produce the opposite effects of a low-calorie-setting. Completely halting your intake of calories switches ON your body's ketone production system.
I explain it to my patients this way: In a low-calorie-chemical state, those few calories tell your body that you're going to respond to hunger and eat. Your body receives the signal that there's food around-just not very much. Your body gets the command to hold on to any calories it comes across, and even sends some irritable, aggressive signals to your brain to grab food! Your body then stores many of those calories for the perceived impending famine.
When you're fasting, your body gets a clear message that there is no food. You are on your own to survive until food becomes available again.
The chemistry and hormones hear ONE MESSAGE: No food. The chemical message is: 'Don't die between now and the next meal. Use your stored energy.' This signal is clear and effective. Within 12 hours, your body chemistry begins to shift. This biochemical signal is loudest and clearest after 72 hours of fasting. Chemical signals surge throughout your body instructing cells to burn calories from your energy reserves-your stored fat!
Ketogenic Diet and Intermittent Fasting are on the same spectrum of body chemistry. Of course, fasting features a more intense chemical setting compared to ketosis.
Intermittent fasting sends a clear and distinct chemical message to your body to shift and adapt to no calories for the next 12, 24, or 36 hours-however long you remain fasting.
When you eat, do not wreck that chemical shift with carbohydrates or excess protein. Instead, adopt a high-fat ketosis diet. Doing so keeps your insulin levels low and allows your cells access to your body's stored calories-your fat deposits if needed.
Studies indicate that calorie-reduction body chemistry leads to a disastrous metabolic mess. This happens Every. Single. Time. A host of studies have shown when you reduce calories; the body slips into slower metabolism. Also, your body instinctively stores calories in preparation for starvation. It stores all that energy and awaits the 'drought' of calories that are coming soon. When we restrict, instead of stopping calorie intake, we get stuck in that pre-starving (pre-fasting) chemistry.
Look carefully at this chart documenting the progress of a person losing fifty pounds of fat. Before switching to ketosis, she had whittled her metabolism down to 800 calories per day. She needed 800 measly calories to keep her alive. If she ate precisely 800 per day, her system would use those 800 calories to stay alive and signal every mitochondrian to slow down. 'Use less energy.'
Tomorrow her body would need only 799 calories to stay alive. If she ate 130 carbohydrates through her low calorie/ low-fat diet but accidentally ate one extra bite pushing her total to 820 calories, all 20 of those extra calories would go into storage. She would get fatter. Her body followed the rules by putting every extra calorie into her fat cells. In our example, anything over 800 calories is extra because she is in 'pre-starvation' mode. Her body protected her by storing all extra calories above her body's energy expenditure, or the base amount of energy to keep her alive.
In the chart, she switches to a ketogenic diet which sparked a chemistry shift that flushed out her extra water and began the slow rehabilitation of her broken metabolism. The first twenty pounds she lost came from getting rid of all that excess water.
Twenty-five days after she started, her body fully adapted to using fat as her fuel. Notice her 'Expenditure' row. This refers to how much energy it takes to fuel her body each day.
Think back to your cellular furnaces.
In the 800 calorie setting, her furnaces were all but shut down. Any remaining furnaces all burned her carb-based fuel- those 'pine needles' that burn hot and fast. Initially, she argued with me saying, "But Doc, I am on a high protein diet." She failed to grasp that she forced most of those proteins into carb-fuel because of her pre-starvation chemistry.
The difference between an 800 calorie energy expenditure and a 2800 calorie expenditure sparked a lightning bolt throughout her body. Her 800 calorie-fueled-system made her look and feel wilted-complete with thin hair, dull skin and a brain that limps from one task to the next. During my first visit with her, I noticed her muffled and slurred speech-symptoms of a swollen, toxic, sugar-fed brain.
The 2800-calorie-eating took two weeks to awaken her lifeless mitochondria and lit a fire-cracker to her metabolism. How did I know her metabolism was so high? It didn't take a medical degree to figure that out. Everyone saw it. Her energy was contagious.
She lost 70 pounds over that year. It is worth noting that the chart shows her first 50 pounds. The final 20 pounds came when she lowered her carbs back to about 30 grams per day. Her history of 'energy-storing chemistry' was very sensitive to carbohydrates. The slightest increase in carbs and her system slipped into making insulin and locking her fat cells closed.
"Wait. Why was she eating 30 carbs per day?  Doesn't this violate the 20-gram rule?"
She simply measured her blood ketones and glucose. She studied herself. When she ate more than 50 carbs per day, her blood ketones were rarely in ketosis (any reading greater than 0.5mM.)  When she stayed at 20 carbs per day, she was always in ketosis but found herself giving in to temptations. She gradually increased her carb intake to 30 grams per day where she was still in ketosis, yet able to eat enough carbs to say no to the foods she should not eat.
This diet is a measurable chemistry equation. Measure your chemistry to prove to yourself what is happening with your system. Fit your food intake into the equation to get the desired effect.
By the end of that year, she had radiant skin tone, healthy new hair growth, and abundant energy. The best victory in her ketogenic diet and intermittent fasting mission is that this woman now has the metabolism that will enable her to fall off the keto wagon every once in a while. If she overeats and stops producing ketones, she still has a built-in motor to reverse any imbalance before her cheating has a chance to produce much weight gain.
When asked what the key to her success was she replied, "Testing my ketones every day. I had to be honest with myself. I became the ketone pee stick lady at work. I had to keep proving to myself that I was eating right. Lots of friends and family thought I was nuts for eating so much fat. Ketone sticks helped me to know I was doing this correctly and scientifically. Every day, I peed on a stick. That made all the difference."
CLINCHER:
Calorie reduction increases your hunger and decreases your metabolism.
Intermittent fasting does the opposite. It decreases your appetite while stimulating your metabolism-all while burning your stored fat.
By way of example, I begin each week with a fast on Sunday.  Sunday nights at 6 PM CST I go live on YouTube. Each week I share keto lessons as well as an update on my journey.  This Sunday ritual started after 2 of my patients that attend my weekly Keto Support Group said, "Doc, it is not possible to fast for 72 hours. I would die!"   I laughed and assumed they were joking.  Nope.  They really thought it would be deadly to fast for 72 hours.
These young patients struggled with failed metabolisms. Their metabolic-health crippled their body's ability to heal. They battled health problems that demanded a strong metabolism in order to win.
I challenged them to a 72-hour-fast starting each Sunday and ending on Wednesday.  Our Keto Group meets each Wednesday morning.  This provided the perfect opportunity to check in on them.  Watch the series of LIVE WITH DR BOZ for more details on this social experiment.
If you want to learn more about the ketogenic diet and intermittent fasting, check out the book ANYWAY YOU CAN on Amazon or Audible by Annette Bosworth, MD.