Quick and Easy Rules of the Keto Diet
The rules of the keto diet are not complicated but I can assure as weird as some of these guidelines sound they will help you.
Step 1: No sugar. No starch. High fat.
The best summary of this diet is "no sugar, no starch, high fat." Say those words out loud. Again. No sugar. No starch. High fat.
Step 2: Remember the Number 20
It is critical as I will explain later. For now, commit this number to memory:
Step 3: Buy Urine Ketone Strips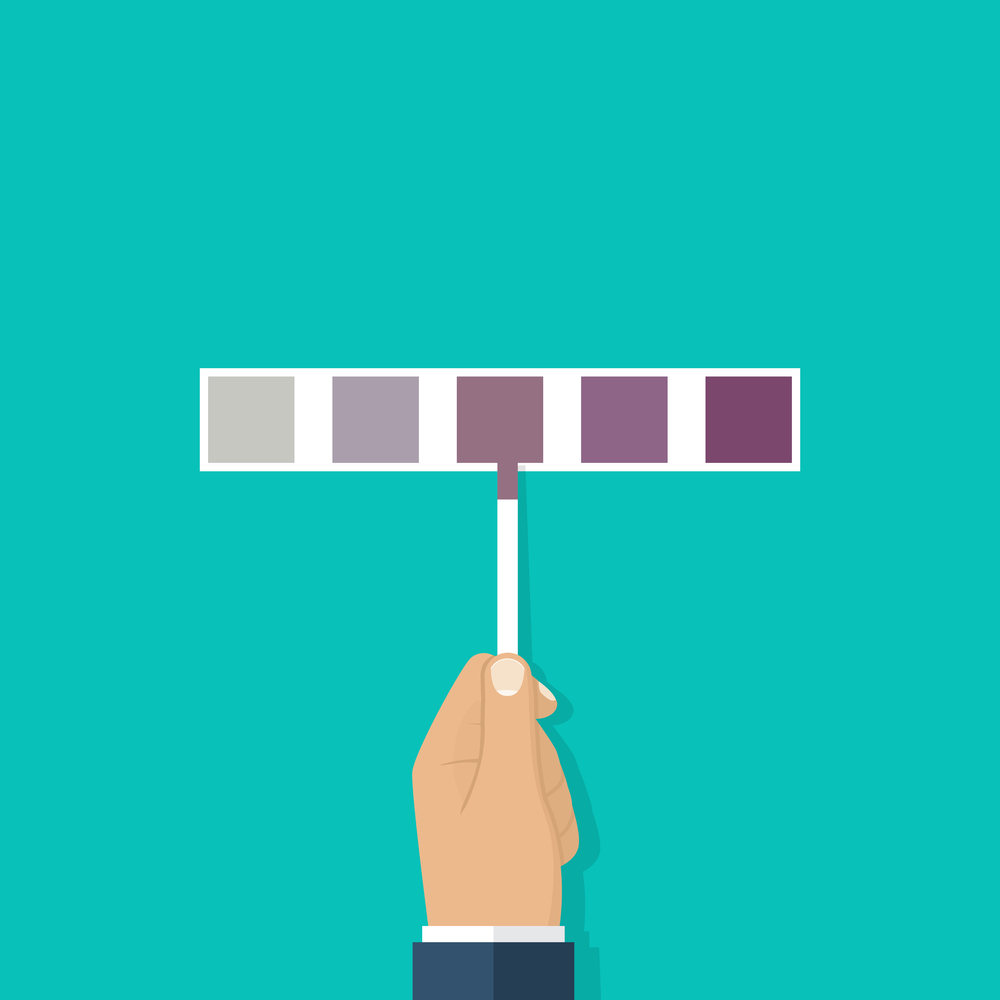 I hate even to have to say this, but I recommend you buy something. Yes, as a physician who has been subjected to more multi-level marketing pitches than I care to admit, typing this recommendation makes me uncomfortable. But it is necessary.
To succeed at switching your fuel source from sugar to fat, you need to know if you are producing ketones. Spend some money. Ketone strips typically cost about $15.
(affiliate link): https://amzn.to/2L2HCUo
Buy the smallest quantity you can. I buy bottles of 50 strips. I have put them in every single bathroom at my clinic and my house. I have even been known to leave a bottle at a friend's house because she always complained that she could not lose weight.
It is super important because the keto diet is measurable! Here is my favorite part.
I have coached patients for decades that come in and say "Doctor, doctor, my diet is just not working for me." And they're right. The scale didn't move.
These changes seem strange to most everyone I advise. Keto strips allow me to measure patients' compliance. More importantly, the strips allow patients to monitor their progress.
In the first two weeks, I want you peeing ketones as quickly as possible. Burning fat for fuel is the basis of this diet. Getting to the other side has proven to be unique to each patient. You will need the feedback that what you're doing in YOUR SPECIFIC situation is the right thing for you.
Some patients, usually men, stumble into ketosis. They pee ketones within 24 hours of changing habits. They may not always stay there, but they can pee a ketone mighty quickly. Other patients may take several weeks to burn through their stored sugar and struggle with their body chemistry due to insulin resistance.
Sometimes this is because they don't know what they're doing. But more often than not, the bodies were merely locked into using only sugar for fuel for years-if, not decades.
Some have been living with chronically high insulin levels for years. It can take weeks to burn up all the extra stored glucose in the body and finally see their insulin fall back to normal range. Remember, you can't produce ketones until both your blood sugar and your insulin comes down.
How resistant is your body to insulin?
There is a blood test you can take to get the answer. I offer this to my patients when I see them in the clinic, but I don't routinely recommend it. The test is expensive and coupled with the cost of a doctor's visit. It won't tell you anything you don't already know you are addicted to sugar and have been for a long time. You have gained weight and can't seem to lose it because of your body's insulin cycle.
You will have a rotten time giving up carbs initially. Most people don't need a blood test to tell them that. Spend your efforts and money measuring something that does matter: The time it took for you to start producing ketones. Start using those urine sticks! If they turn pink, this means you made ketones. Pat yourself on the back, jot down how long it took you to pee that first ketone-and keep going!
Step 3.5:  Buy MCT C8: C10
We will get into how to use this powdered fat supplement later. For now, click on BUY and get it shipped to your home: MCT C8:C10 (Amazon Link)
Step 4: Empty Your Cupboards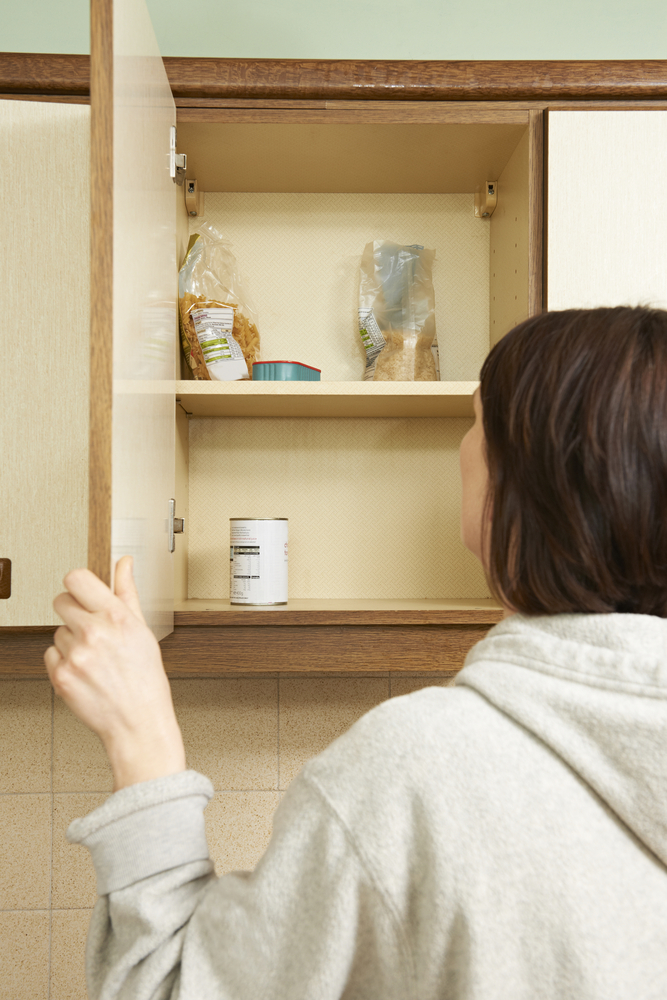 It is a challenging step. Empty out your cupboards.
One of the hardest changes you will have to make when adjusting to a high fat, low-carb diet is dealing with temptations. You need to put a lot of distance between yourself and the high carb foods you previously loved to eat. Do yourself a big favor and rid your home entirely of these distractions and temptations. Cleanse the places you control.
When walking addicts through a recovery plan, we start with asking a friend to help them cleanse their environments. It means throwing away all the signals that tempt you to go back to your old habits.
For an alcoholic, this means booze bottles stashed in the silliest places. For a drug addict, it involves needles, spoons, and lighters. For a carb addict, your enemy is processed food. The more food has been prepared, the quicker it ends up in your mouth. Moments later, your system is crammed with glucose molecules ruining your ketosis.
Even when you have cleansed the areas you control, be prepared for temptation. The devil has placed carbohydrates everywhere-from gas stations to coffee shops to your workplace. Protect the sanctuary of your home. Keep carbs out.
How do you know which food items to throw away when rifling through your cupboard?
Look at each item's label. Any item with a high level of carbohydrates or sugars needs to go. When trying to decide to keep or throw something, another rule-of-thumb centers around processing.
If the food is highly processed, lose it. In our family, we took a box and everything that was made with flour, rice, corn or had sugar in it, we simply put in the box and took to the community food pantry.
This was therapeutic for my household. My kids helped with this. If they considered keeping it, I had them count how many ingredients were in the product. If it had more than 8 ingredients, we tossed it. Keto can be very stressful. Do this with a friend and make sure you don't quit until it's done.
Here are just a few things that ended up in the box that we took to the food pantry:
Hamburger Helper
Bags of pasta
Bags of rice
Flour
Sugar
Refried beans
Cans of corn
Cans of pears and other fruits (remember, fruit is evil)
Ketchup
Step 5: PAUSE
After the cupboards are bare, STOP.  PAUSE. Do not rush the next steps. Grocery shopping will still be there tomorrow. Just pause long enough to understand these following few steps.
Step 6: Remember That Number?
What was that number you were supposed to remember?  Yep: Twenty.  20. To start on your path to ketosis, you are allowed 20 grams of carbohydrates per day. The only thing I want you counting in a day is carbohydrates. Not calories. Not grams of fiber or fat or protein. Not pounds or inches. I only wish you focused on carbohydrate grams.
Forget about net carbs. Forget about dietary fiber. Don't distract yourself with 'sugars.' Just remember 20 and start counting carbohydrates! Restrict yourself to only 20 carbohydrate grams per day.
Transitioning people's behaviors starts with clear instructions and something measurable.
The clear instructions?
20 grams of carbohydrates per day.
The measurable factor?
Here's an objection I usually get when I discuss this step with my patients:
"Doc, calories matter. Why aren't you telling us to count calories?"
For the last four decades, the medical establishment in the US has been preaching that calories matter. The truth? They don't matter when insulin is ruling your body. We can talk about calorie balance after you're keto-adapted. But the first thing you need to focus on is reducing your bloodstream insulin level, and that means HIGH FATS, LOW CARBS. Your mission right now is to get rid of those carbohydrates!
Step 7: Eat Enough Fat to Feel Full
It is what sets this diet apart-there is no starvation! There is no want for food. I'm not exaggerating. With this approach, there's enough fat feeding your body that you don't feel hunger. Your brain receives a powerful chemical message of fullness from your system. This process begins when you eat fat after cutting out sugar or carbs.
Don't believe me? You have my permission to begin your day tomorrow by eating a stick of butter. Yep. You read that correctly. After not eating anything for several hours (because you were asleep) you can have a stick of butter for breakfast. Add salt for added taste if you like. Pair it with water or black coffee. Still, the only 'food' you should eat is butter. Don't imagine this story. Do it. Listen carefully to what your body is saying. Notice the sensation your brain sends to your body? Your brain detects the signal that you are full when fat fills your stomach.
No wonder, so many of my patients boast about how sustainable and satisfying the ketogenic diet is.
Step 8: Eat Only When You Are Hungry
Do not sabotage your system's chemical transition from sugar to fat by snacking unnecessarily.
Your habits may seem so automatic that you hardly become aware that you're snacking until the bag is empty. Recognize these habits. Bring the habit out of your subconscious by keeping a food log.
My downfall was morning breakfast. For so long I told myself that breakfast was the most important meal of the day, that I did not stop to ask myself if I was starving or just eating breakfast out of habit. After two months of keto eating, I challenged myself: No calories until I felt hungry. When hunger hit, I would take in my favorite foods first: coffee with heavy whipping cream. Before long I stopped eating breakfast, sipped on my favorite coffee with cream until well into the afternoon.
If you're suffering from anxiety or stress, make sure you only eat when you're hungry instead of eating for comfort. If you do choose to snack, reach for fat instead of carbs!
Step 9: Restrict Protein
Nearly every person I have coached at some point overate protein. They are confusing boosting fats by loading up on protein. Perfectly understandable. The notion of a high protein diet as a healthy option has been around for a long time. Bodybuilders and health food promoters all have a protein supplement to help you remain healthy. In our minds, it all seems natural that protein is healthy. Those same people think high-fat diets are unnatural. According to this 'conventional wisdom,' it is safe to eat lots of protein, and it is unhealthy to load up on fat.
What's going on here? Lipophobia: the fear of fat. The media won this game. They successfully frightened us from enjoying fat.
I correct this thinking by educating patients that we are solving a human biochemistry puzzle. Our body's chemistry controls weight loss. The most crucial piece of the puzzle is insulin. Keep insulin down, and weight loss happens.
In the absence of carbohydrates, fat does not spike your insulin. Fat also sends a robust hormonal message to your brain to stop eating. This chemical shift is what makes the keto diet so powerful and effective. Fat does not spike insulin. Carbs spike insulin. Excess protein spikes insulin, too. For me, the most challenging pantry item to throw away was the protein powder.
On a ketogenic diet, how much protein does it take to spike your insulin?
Here's the formula I teach my patients: write down your ideal body weight-the weight you want to be. I'm 5'3" and would love to be 125 lbs again. Divide 125 (your ideal body weight in pounds) by 2.2. This is the number of protein grams per day that you should eat. In my case that is about 56 grams of protein per day. If I stay under that goal for the day, my insulin does not surge. The first month when I failed and failed and failed to produce my first ketone, I was adding a scoop of protein powder to heavy whipping cream. That one scoop had 50 grams of protein and blocked my insulin from falling. No ketosis.
The number 20 was the only number you need to insist remember-I you stick to that for now. This protein number only surfaces when patients are having trouble. If you are in week 2 and you still haven't peed ketones, you have a problem. The culprit? You're probably eating a high protein diet instead of a high-fat one. This is the most common mistake I see.
Eat too many proteins, and your body will start to squirt out insulin. Insulin is the enemy of ketones. For more information on the benefits of a ketogenic diet, check out the book ANYWAY YOU CAN written and recorded by Dr. Bosworth.