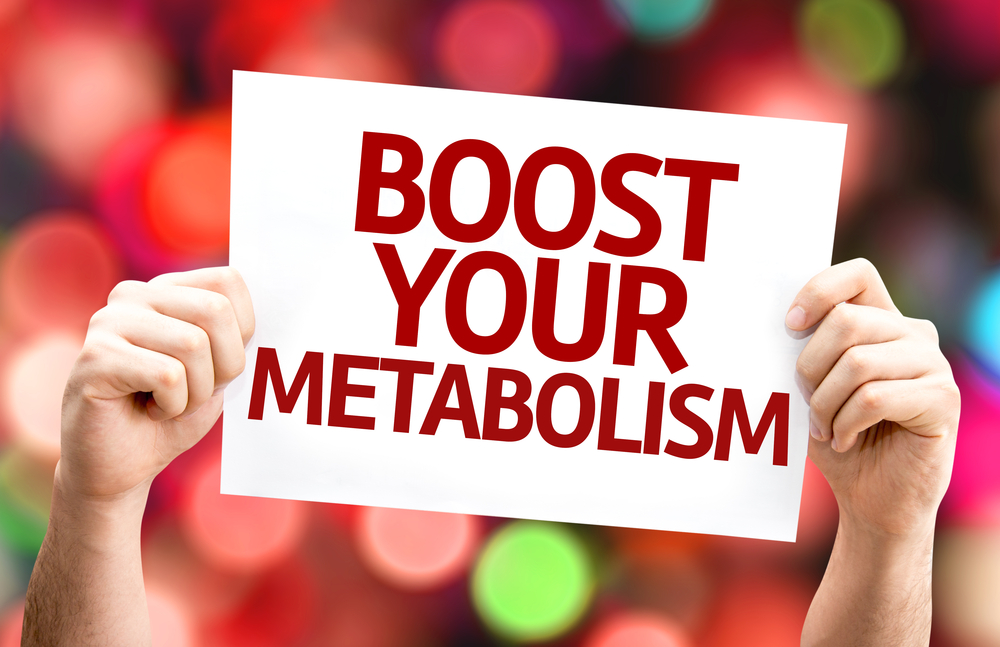 The Hard Math Behind Your Metabolic Health
Losing weight starts with changing your body chemistry. Once you become 20 or 30 pounds overweight, your body's chemistry gets locked. To reverse this, stop triggering insulin.
You burn what you eat.
If you want to burn fat, you must turn on the fat-burning mechanism inside your mitochondria. If you want to lose fat, eat fat. Don't add carbs. Focus on WHAT you eat, not how much you eat.
Read this equation reflecting how we lose weight:
Fat Gained/Lost = Calories In – Calories Out
This formula is the gospel according to Metabolism Math. According to this equation, to calculate the fat you want to lose, you must know how many calories you put into your body and subtract the calories used by your body. That is all you need to know.
That's it. If you eat 1000 calories in a day and you want to lose weight, you must use more than the 1000 calories you consumed.
Clear enough, right? Unfortunately, it's wrong.
Weight loss doesn't work this way.
For over two decades, I told many patients, "Eat less. Exercise more. That's how you lose weight." My advice was wrong. This equation is flat out wrong.
Shocking, right? After all, going against that equation goes against the First Law of Thermodynamics, let alone common sense and conventional wisdom. But the equation is wrong.
Hear me out. Mammals are much more complicated.
Let's break this equation down.
Fat Gained or Lost = Calories In – Calories Out
Two parts of this equation are undoubtedly measurable: 'Fat Gained/Lost' and 'Calories In.' These two sections of the equation are easy to understand and measure.
FAT GAINED OR LOST
We can measure exactly how much body fat you have today. We can repeat that measurement several weeks from now and precisely know if you have gained or lost body fat. The best way to measure body fat is using a DEXA scan. DEXA (Dual-Energy X-ray Absorptiometry) Scan is X-ray technology used to size up lean tissue, bone density, and fat across regions of the body with incredible accuracy. Other techniques that don't use radiation include underwater weighing, whole body plethysmography, skin-fold measurements, and several other options.
My point: FAT GAINED or LOST is measurable.
CALORIES IN
We can measure 'Calories In.' Each unit of drink or food consumed has a measurement of energy. Add up all that passes your lips in twenty-four hours, and you have this number. CALORIES IN is also measurable.
Fat gained = Calories In – Calories Out
CALORIES OUT
With two of the three variables measurable, we can do the math and calculate Calories Out. Right?
To double check our answer, can we measure the 'Calories Out' part of the equation? Don't nod your head so quickly.
What is the 'Calories Out' portion of the equation?
Calories Out are the total energy it takes to run your system for twenty-four hours. It represents the calories your body uses in one day to stay alive. Measuring calories out is not straightforward.
Calories Out include the following five components:
For you science geeks out there – the formula looks like this:
TEE = BMR + TEF + NEAT + EPOC + Exercise
In plain English:
Energy used to run your body =  Metabolism + Energy to Process Food + Activities of the Day + Repair from Exercise  + Exercise
The energy needed to run your body is much more than exercise. Let's break down each of these sections to get an understanding of our daily energy needs.
METABOLISM or BASAL METABOLIC RATE (BMR):
The term metabolism refers to the 'purr of your motor.' How much energy does it take to fuel the furnaces inside each of your cells? How lively are you? Would your friends describe you as a sloth or a busy bee?
Metabolism includes your breathing, maintaining your body temperature, pumping your heart, fueling your thinking, powering your cleansing team, i.e., your liver and kidneys. The list goes on for pages. Metabolism is a blanket term for a wide range of complex operations happening in your body. Also, it is not stable. It fluctuates along with your lifestyle, needs, and activities. If you think more today than you did yesterday, the equation is different. If your body had extra toxins to remove, you need a different amount of fuel.
Metabolism depends on many factors, including
   Genetics
   Gender (Men > Women),
   Age (Young > Old),
   Weight (More muscle > Less muscles),
   Height (Tall > Short),
   Diet (Underfeeding slows down metabolism. Pulse feeding, every 24- 36 hours, boosts metabolism),
   Body temperature (fever>normal>low body temp)
   External temperature (Hanging out in the cold requires heating the body and takes more energy than cooling it.)
   Organ functions
   New Protein Production: Replacing cells in your organs.
   New Bone Production
   New Muscle Production
   Lymph System: Replacing antibodies. Fighting new invaders.
   Diseases: Is your body fighting off infection? Do you have an autoimmune disease? It takes energy to fight that.
   Brain Cognition: How much did you think today?
   Heart: How many beats pound through your heart every minute?
   Heart: How hard does your heart squeeze each beat?
   Liver: Detoxing your blood.
   Liver: Making energy. Storing energy.
   Kidney: Cleaning your blood. Making urine.
   Pancreas: Producing enzymes.
   Bowels: Moving and processing your food.
   Breathing: Lots of breaths per minute or not so much. Think of the energy needed to breath if you are suffering with asthma, or emphysema.
   Bowel Excretion: The 'slime' produced to flush, clean, and lubricate costs you energy.
   Fat Production: Storing extra calories you did not use today takes energy.
   Cancer: Cancer growing inside your system drains energy.
FOOD EFFECT or THERMIC EFFECT OF FOOD (TEF)
TEF refers to the energy used in digestion and absorption of food. Your body processes and absorbs various foods differently. For example, fats are quickly absorbed and take very little energy to metabolize. Proteins are harder to process and use up more of your resources. Foods high in fiber require the most effort to transform.
Food's effect on metabolism also varies according to how much and how often you eat. Multiple small meals in a day take more energy than one large meal. The ratio of fat vs. protein vs. carbs in your meals also influences TEF.
LEVEL OF DAILY ACTIVITY or NON-EXERCISE ACTIVITY THERMOGENESIS (NEAT)
NEAT measures the energy used as you live out your day-without factoring in exercise. Sitting at this desk typing this blog for several hours today creates a much different demand when compared to hustling around a busy medical clinic.
Did you sit for most of your day? Did you go for a walk during a break? Did you cook a couple of meals? Did you go shopping? Other than exercise, how sedentary were you?
EXERCISE
Most people get this one. In fact, usually, this is the ONLY one most people think of when calculating their metabolism.
AFTER-BURN or Energy Post Oxygen Consumption (EPOC)
EPOC is the energy used to repair your body and replenish the glycogen storage that you used up during your workout or other activities. During your daily hustle, your body reached for the quick and fast energy stored in your liver. This fuel, called glycogen, is in short supply after your workout. Once your storage is used up, your body starts replenishing it. This process requires fuel.
How much energy did it take for your body to repair from your workout today? It depends on your activities as well as intensity. Did you lift weights today? Maybe it was higher than your usual weight. Did you pull or damage your muscles during today's workout? Maybe you went for a run for the first time in years? Or did you do a two-mile slow walk for your exercise?
The body does not need much energy to repair from the strolling walk. However, those muscle cells that you tore during the last back squat will need mending. That takes a lot of energy.
Imagine this. As you walk into your office, there is a sign inviting you and your coworkers to a pushup challenge. You have not done a pushup in years. The muscles needed to push your body up from the floor have been resting quietly with most of their furnaces (mitochondria) all but shut down. You decide to take the challenge and start with day one doing one pushup. Not much repair is needed.
Each day you meet the daily challenge by adding a pushup to the number you did yesterday. By the end of the second week, your sore arms remind you of your new routine. Somewhere around your 14th pushup, your muscle cells said, "If this is the plan, we need to recruit some sleeping mitochondria to help out." It takes energy!
Accordingly, resistance training workouts burn more energy than cardio workouts. Check your treadmill's LED display for how many calories you burned with your twenty-minute fast walk. It will give you a nice number. Don't be fooled. Do pushups for one minute, then one minute of rest. Back and forth between these intervals for 20 minutes. The twenty minutes of resistance training outperforms your treadmill workout every time.
Why? It is because the energy your muscles use to repair from those pushups is much more significant. The advantage lies within the after-burn. Your after-burn counts!
When trainers say "the burn the next day is not your enemy," they are correct. Your body is using up extra calories to recover.
'Calories out' is not just exercise. All the processes below require energy to keep you alive for the day. The calories burned for the day is more than just the total loss from exercise.
The number in this equation that changes the most is your metabolism, the BMR.
Eat 700 calories a day for three weeks and you will cut metabolism (BMR) by almost half. Then increase your calories from 700 to 1800, and it will increase by 50%.
Get cancer, and you can triple your metabolism in weeks of cancer growth.
Exercise accounts for only 5 percent of the game!
Exercise never produces as much weight loss as we calculate. It is a fact proven again and again.
Why? It is because the human body is NOT a stable formula. We can only calculate the equation for today. But in a week, it will change.
Living Means adapting.
We survive changes in our world because we keep up. Mammals are magnificent at this! Our bodies work to keep things stable. If something in your energy formula changes, another area will shift to compensate. It is called homeostasis. Our system as a whole strives to remain stable.
Not surprisingly, if we increase our daily exercise, we eat more. All the discipline in the world won't stop us from consuming more calories. Period. Several studies have proven and validate this repeatedly.
If our daily activities rise, we exercise less. It's not my opinion. Studies repeatedly show this. Exercise is essential for many excellent reasons, but it will not produce significant weight loss.
It's a minor player. Emphasizing activity detracts from the real issue of dietary problems. When one thing changes, something else in the system counters that change. We compensate. We adapt.
If you want your energy to rise, change your fuel.
The easiest way to boost your metabolism is to switch fuels. Fuel your body on sugar and your furnaces put out two units of energy for every glucose molecule burned.
Burn fat and 32 units of energy are produced for every single ketone. This is not just a math equation for losing weight. The increased production from ketones raises your metabolism along with your thinking, focus, energy and the rate your body repairs.
If you want to learn more about the ketogenic diet, check out the book ANYWAY YOU CAN on Amazon or Audible by Annette Bosworth, MD.