MOM: LIFE'S GREATEST MISSION
Purpose Driven.  Yes, Rick Warren gets the credit.  How do you find your way after _____?  Fill in the dash.
Hiking near singing horse trading post, Pine ridge Indian reservation.
Fill in the dash.  For Rick Warren, it may be the death of his son.  My dash .. the deepest disappointment and loss in my life this far happened over these last 6 years.  The loss of my belief that good people prevail.  My sadness as I see the painful truth that if you choose right over wrong, really awful things keep happening.
I used to believe the system of justice would prevail.   The supreme court of South Dakota will hear my case the spring or summer of 2016.  I am holding on to my thread of belief.
Sweaty after a crossfit work out with Prescott- age 14.
My three sons have had a front row seat.  They do not have the great privilege that I had to naively believe in the systems of our United States of America.
They have watched our life go from a life of abundance to living in a donated RV in the winter months of South Dakota.
They have seen our marriage stand firmly when all other markers in life crumbled.
This blog is for them.
MY BUCKET LIST
LEAD MEDICAL STUDENTS ON A MISSION TRIP: Done.
WORK OUT FOR A WHOLE YEAR WITH EACH OF MY SONS:– Prescott, age 15, is about to complete his year of workouts with me.  He inspires me every morning his sleepy head awakens at 4:50 to get to our Crossfit Workout.
SEE A BIG PROBLEM- DO SOMETHING MEANINGFUL AND DIFFICULT TO CHANGE IT – This item might kill me.  It has not worked out so well this far.  Currently I have 12 felonies because of this item.
STAY MARRIED FOR 50 YEARS- RETURN TO PARIS TO CELEBRATE 50 YEARS –  In progress.
Fat Can Save Your Life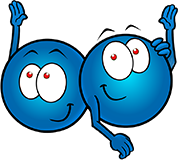 Download The Free E-Book
Click Here